Categories:
Other Brands


Whenever we see something unique, we'd love to share it, especially when it's from Hermes. Now have you ever spotted this tiny accessory called the Hermes 24 Change Purse? It's cute right? But also useful.
The Design
The 24 Change Purse is simple but adorable. It's designed in triangle shape featuring an oversized tab closure on the front flap. The leather is Epsom, which makes it feel luxurious but also durable. A change purse is a change purse, it's small. But perhaps small is good because it will take only a fraction of the space in your handbag. Now let's take a look at the interior.
The Interior
Open the flap to see the inside. There is a small space but large enough to store your coins or other mini items. You will also notice the wave-design on the side of the purse. This design is made to expand the space when necessary. It's a small engineering but nice addition.
The Sizes And Prices
Measuring 2.6' x 3.5' inches, priced at $415 USD.
More Colors And Images

Pictures courtesy of: Fashion Phile
comnum(0) tbcount(0) tbcount(38)
Categories:
Other Brands
Binx Walton lands not one but two covers for the October 2017 issue of W Korea. Photographed by Laurie Bartley, the top model poses in looksh from Miu Miu's fall collection. Binx poses outdoors for the shoot complete with marching band members and a painted backdrop. Stylist Anna Trevelyandresses the American beauty in colorful furs and dresses from Miu Miu.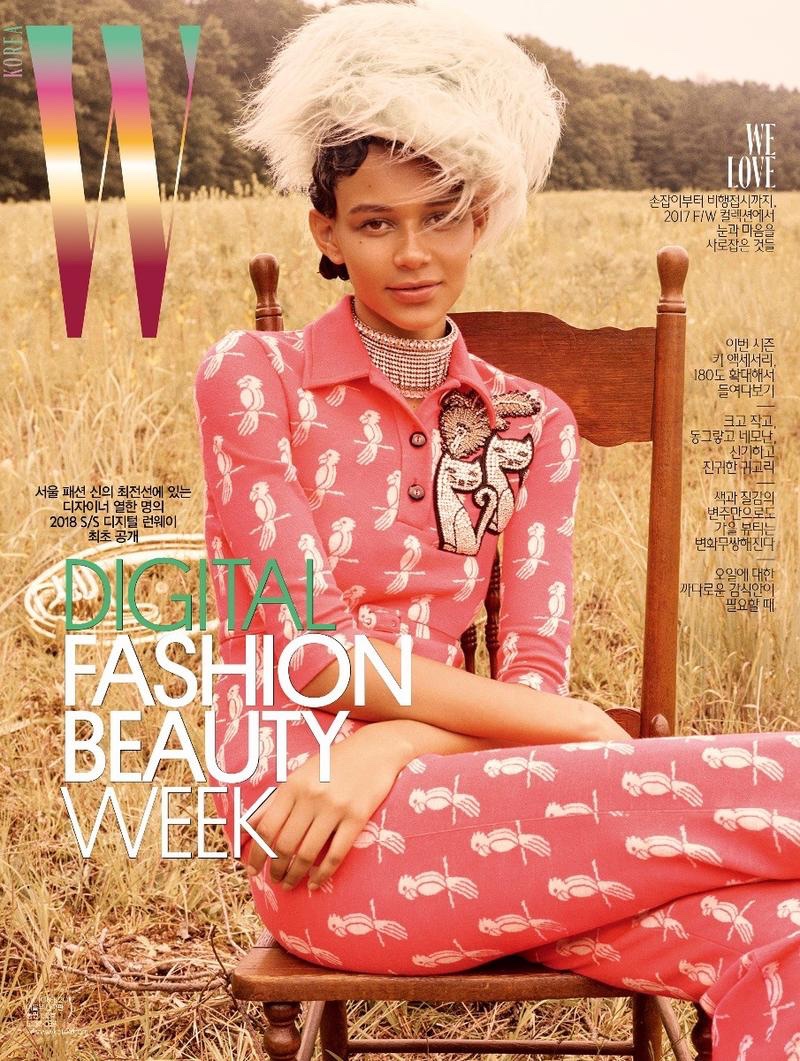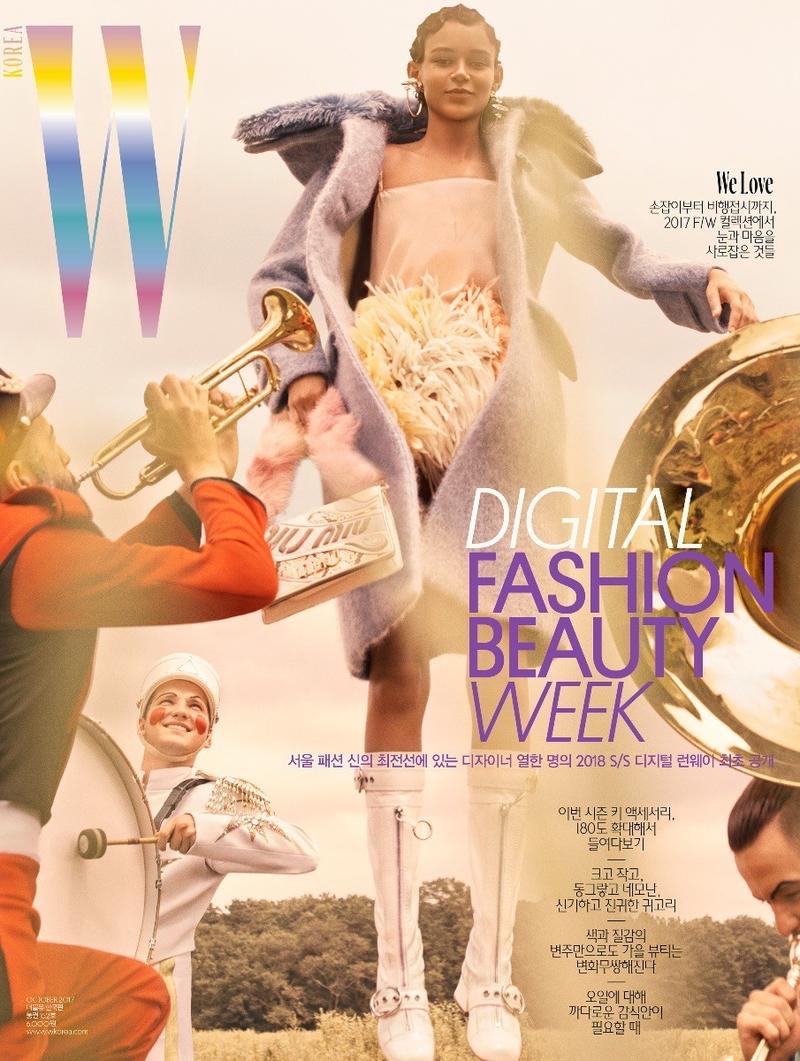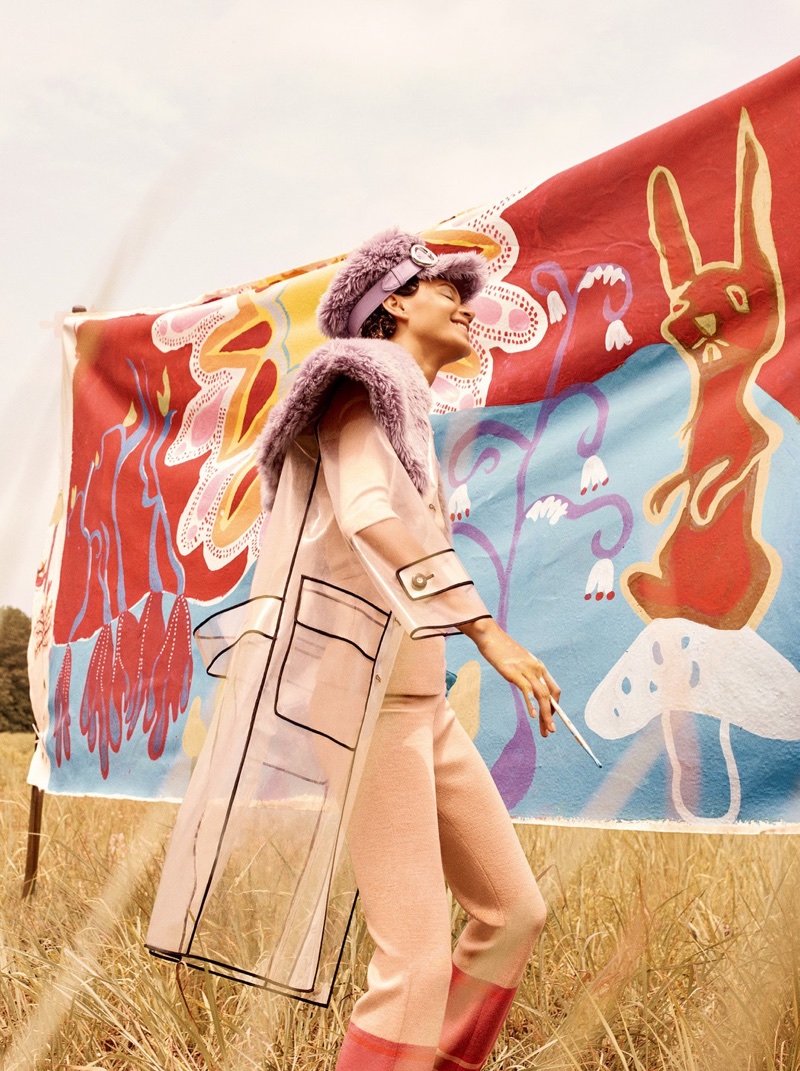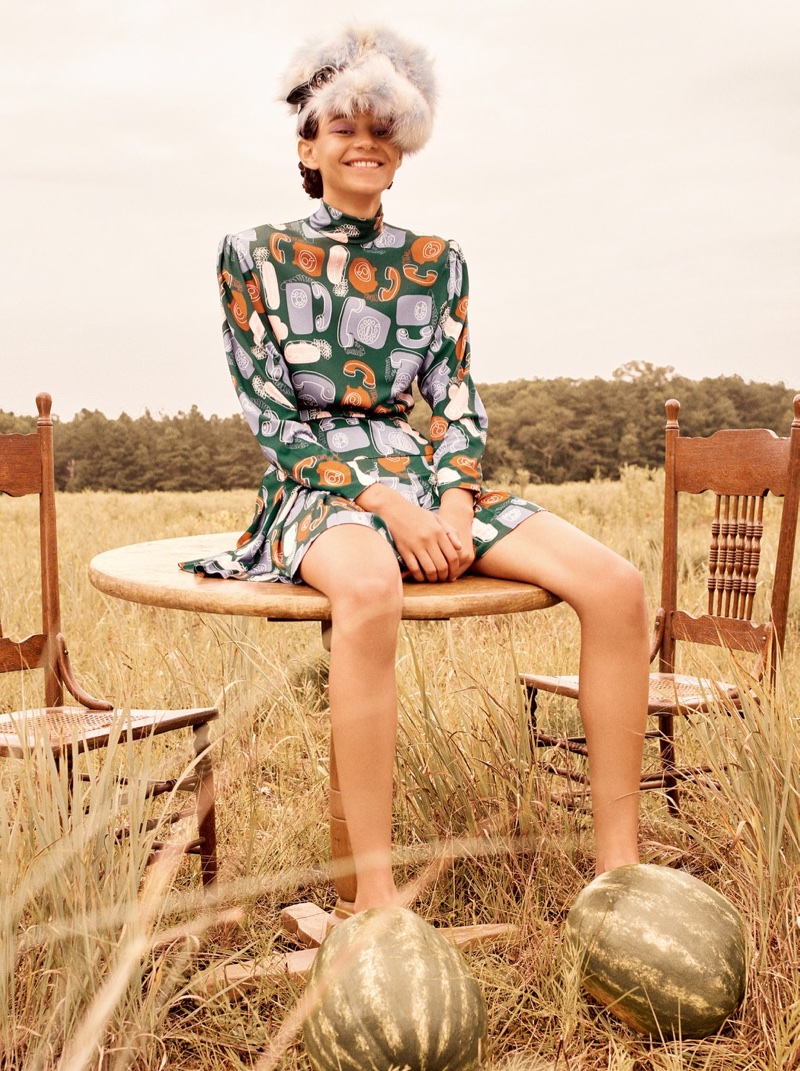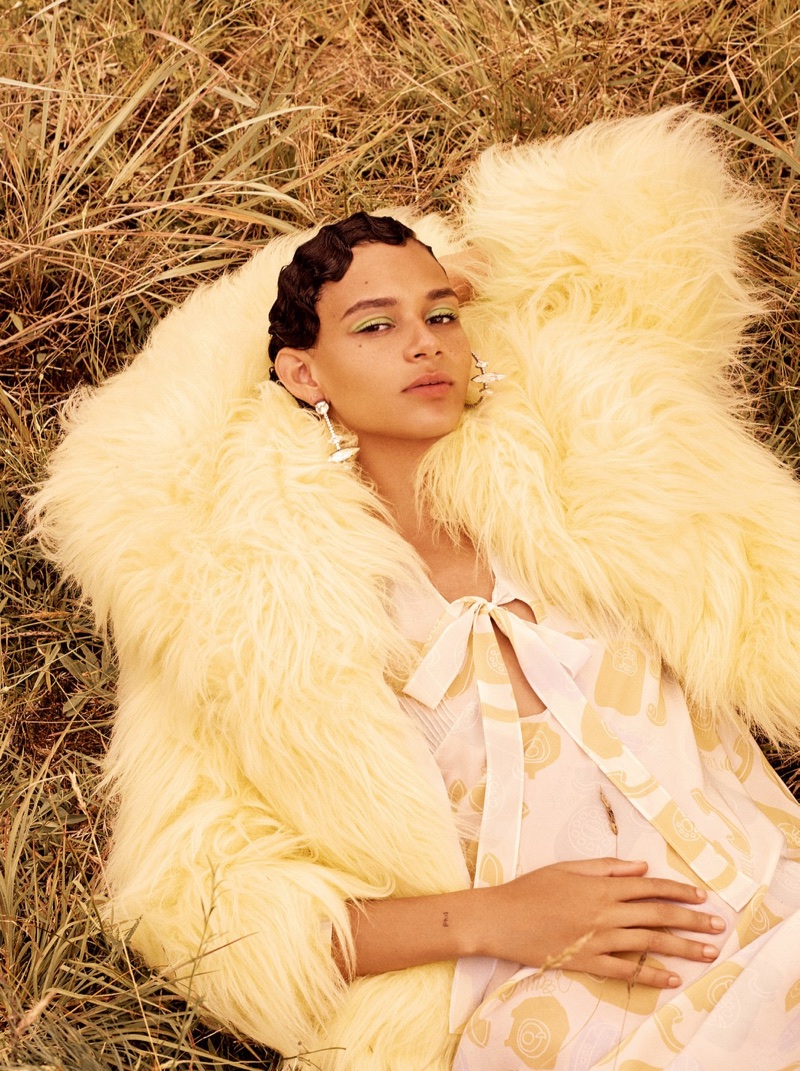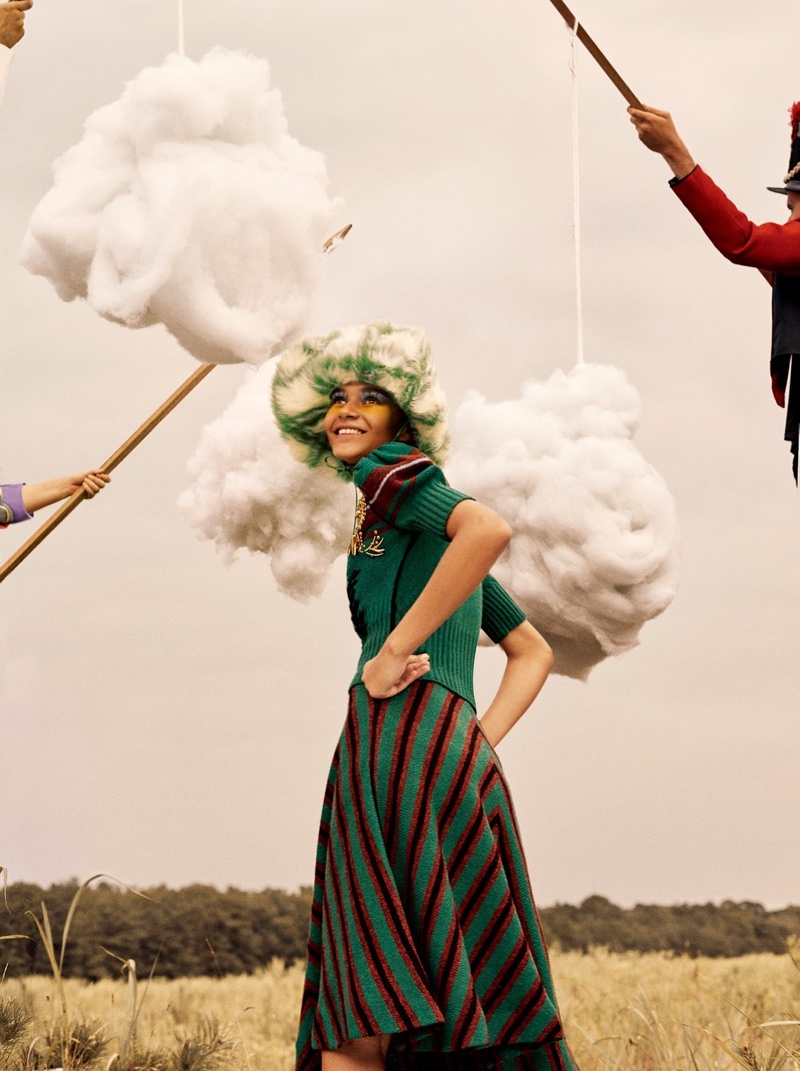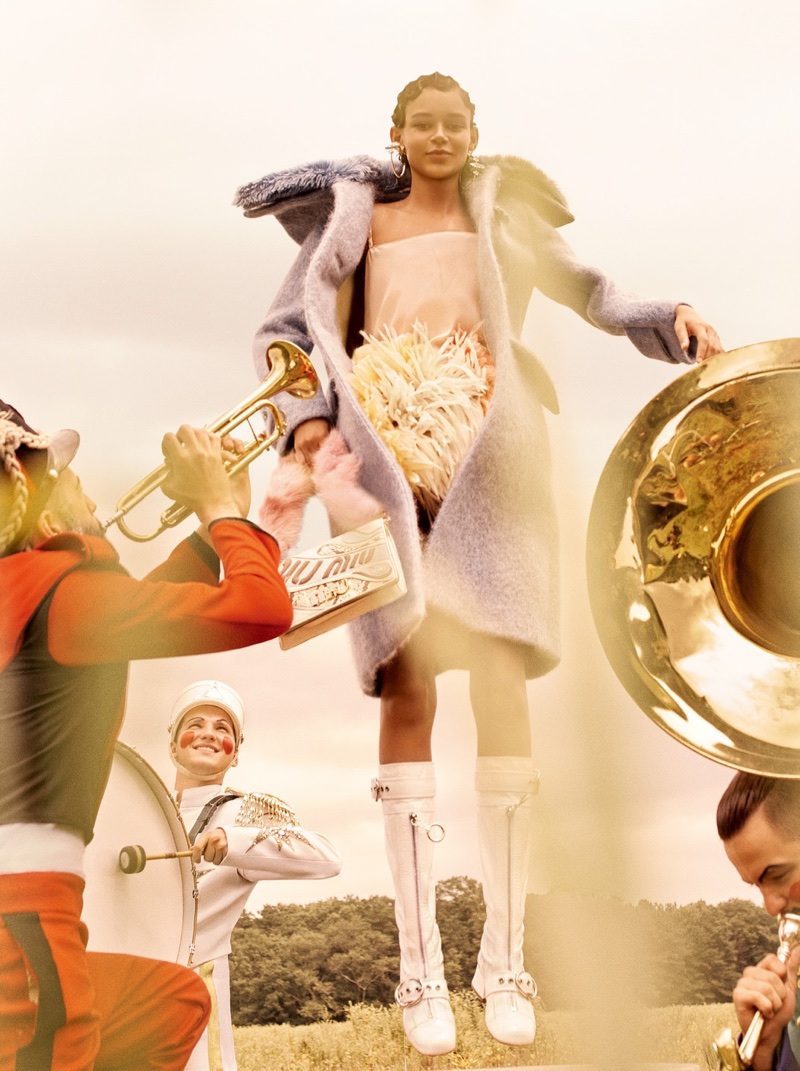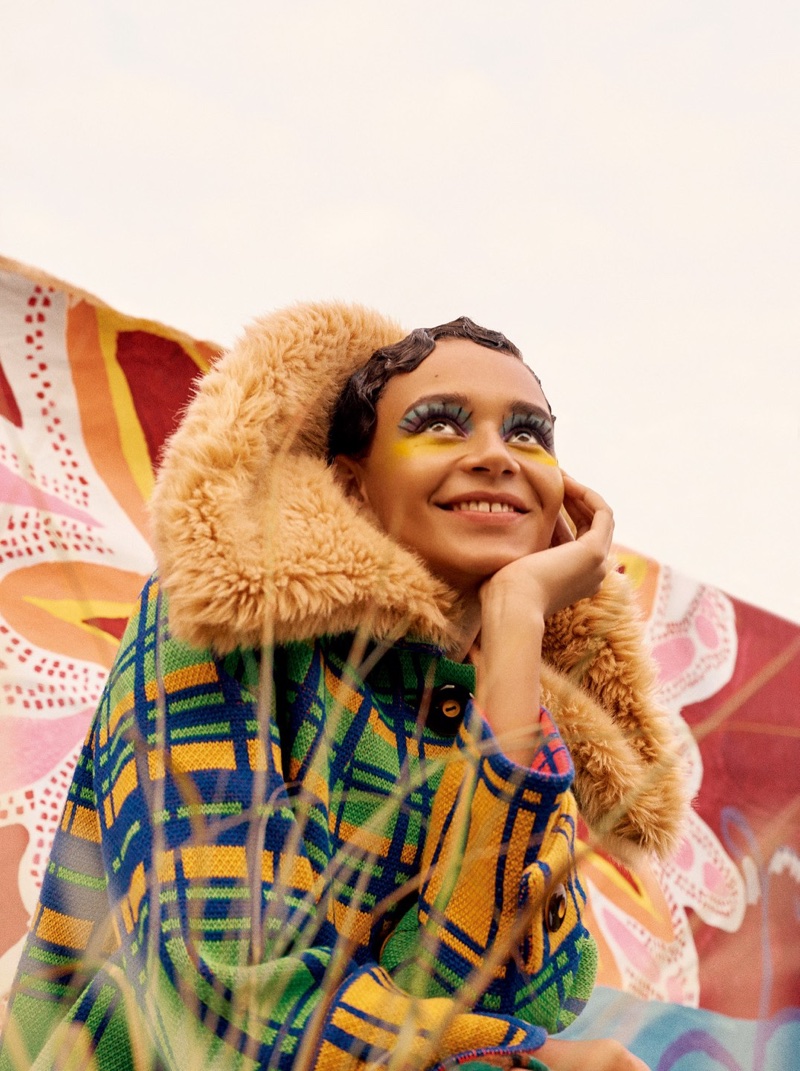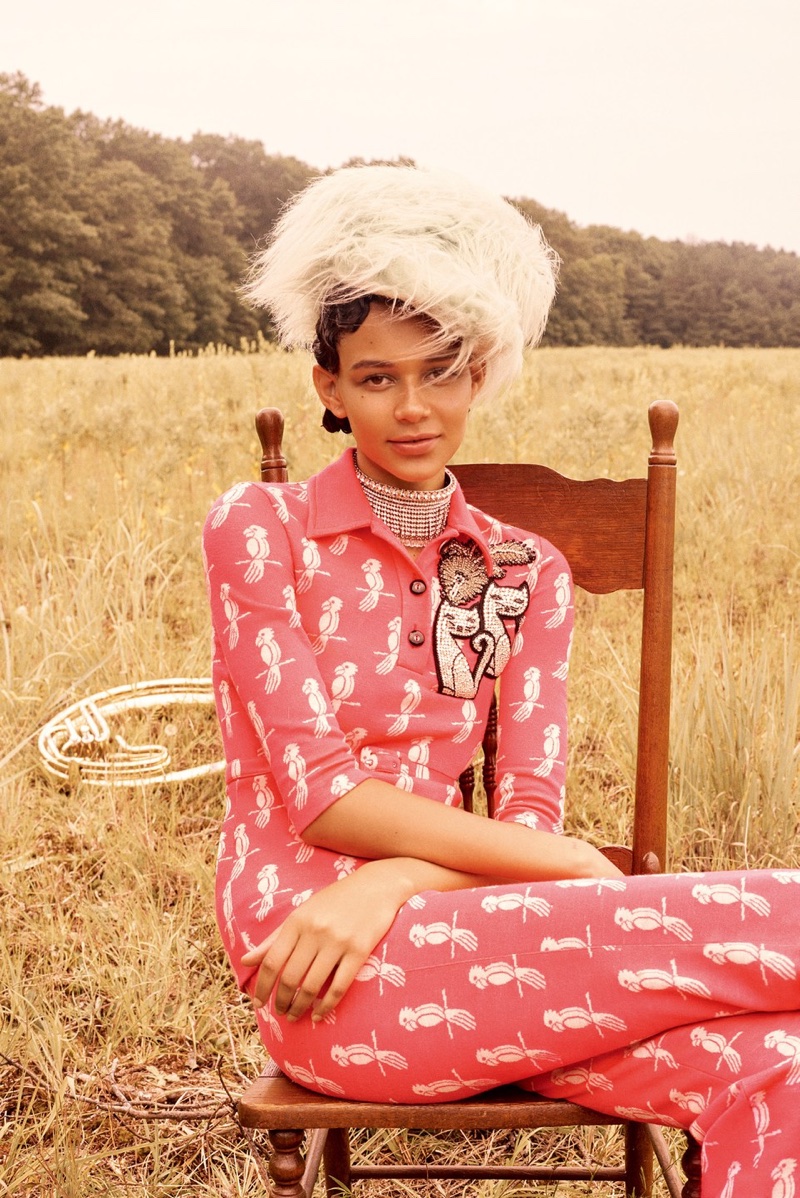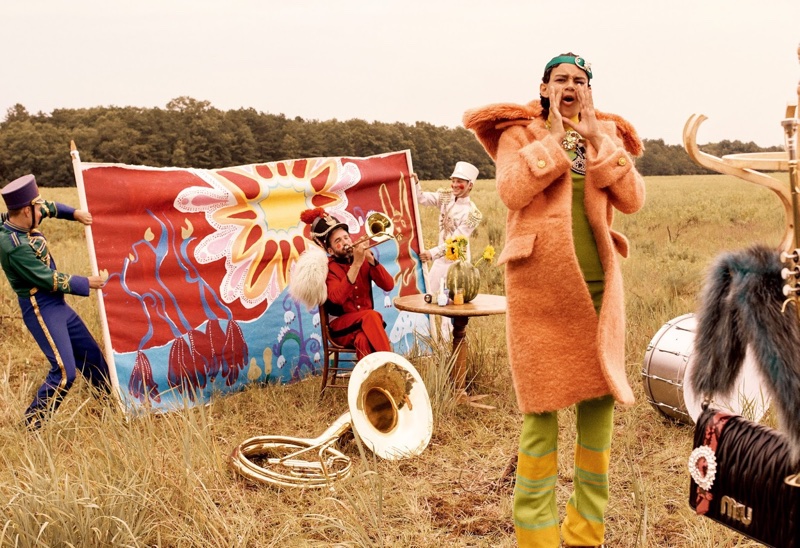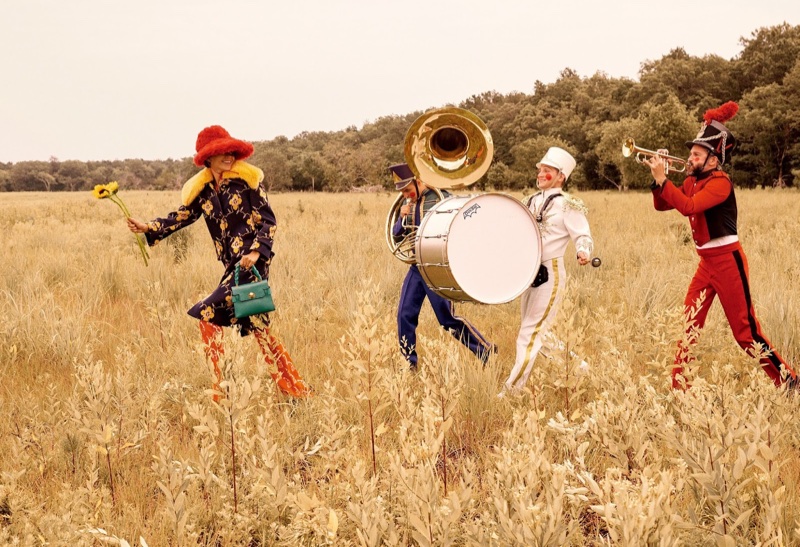 comnum(0) tbcount(0) tbcount(33)
Categories:
Other Brands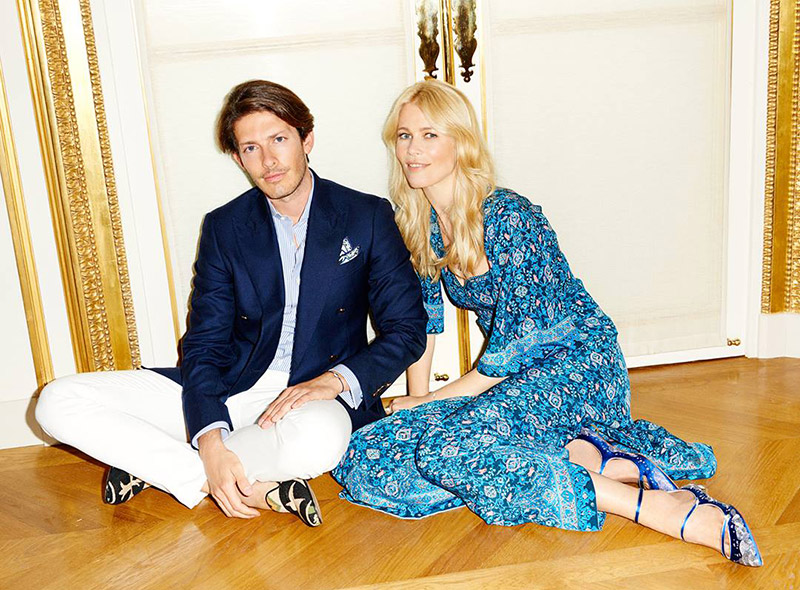 Aquazzura & Claudia Schiffer's shoe collaboration is here
Supermodel Claudia Schiffer and Italian shoe brand Aquazzurahave teamed up to celebrate her 30th anniversary of modeling. The limited-edition capsule collection features luxe footwear with eye-catching embellishments. From the tassel decorated Loulou's pump to the buckle adorned Vendome bootie, the options are all glamorous. Discover some of our favorites from the Claudia Schiffer and Aquazzura collaboration below, and shop more at Net-a-Porter.com.
Related: See Aquazzura's Super Glam Fall 2017 Collection
AQUAZZURA X CLAUDIA SCHIFFER SHOE COLLABORATION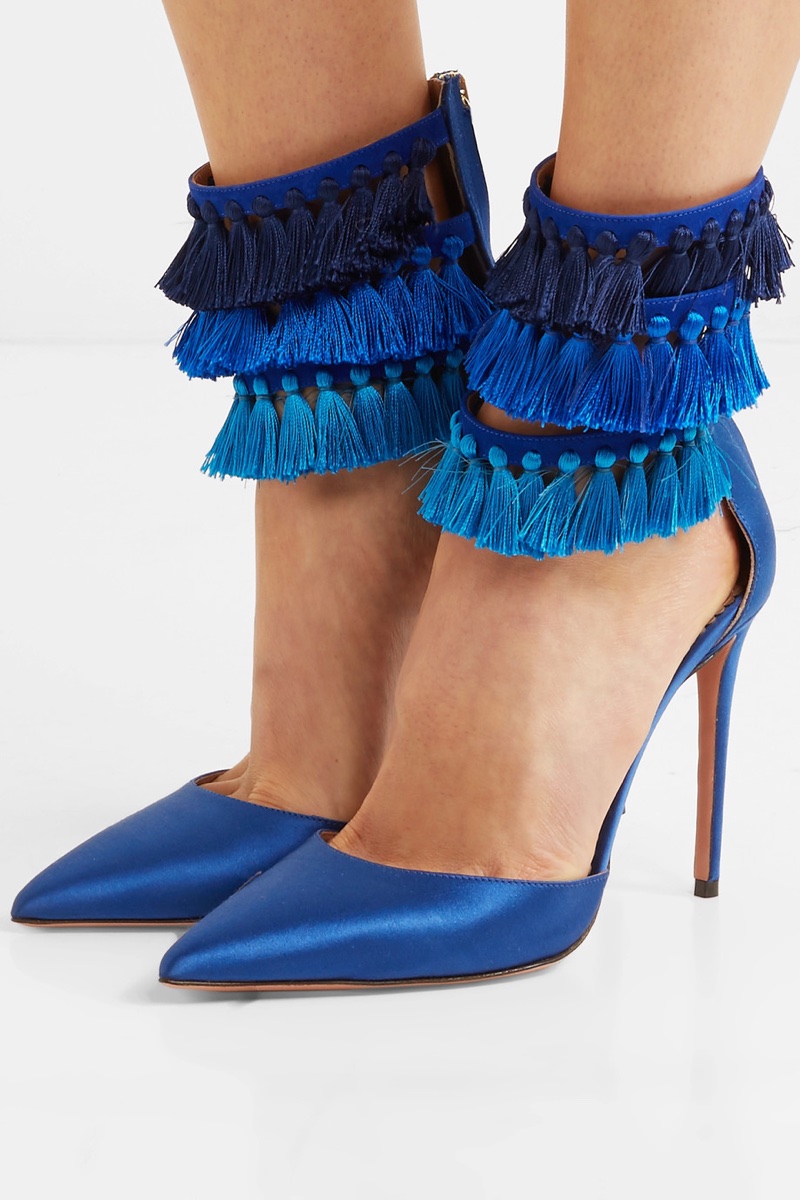 Aquazzura x Claudia Schiffer 'Loulou's' Tasseled Satin Pumps in Blue $850
These tassel embellished pumps features tiers of fringe around the ankles.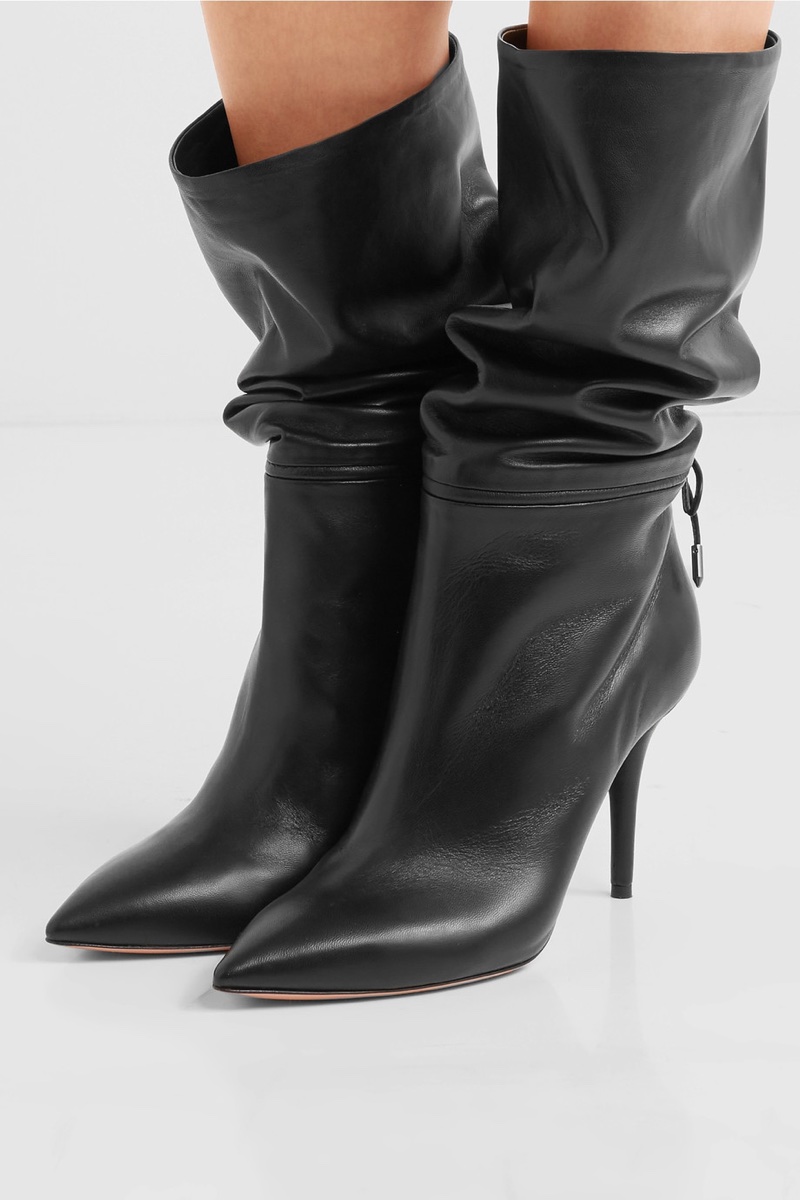 Aquazzura x Claudia Schiffer 'Le Marais' Leather Boots $995
Made of buttery soft leather, these black boots go perfectly with a short skirt or dress.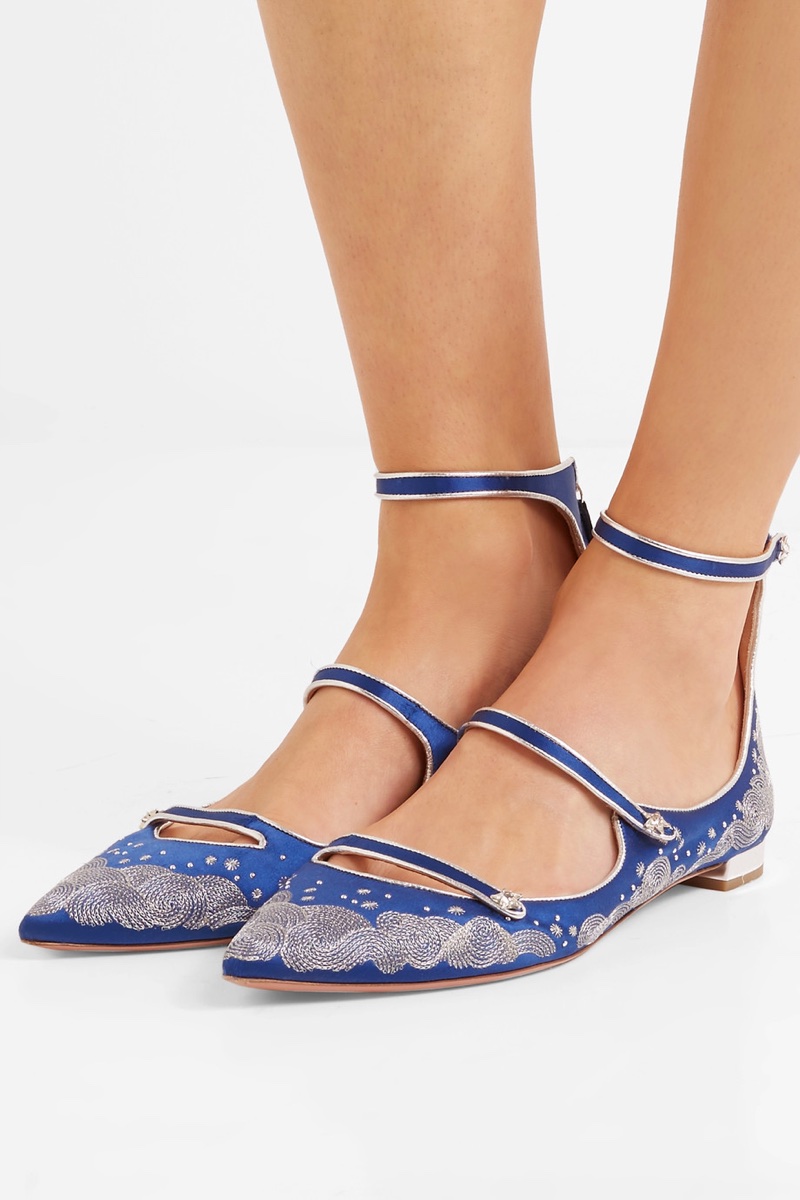 Aquazzura x Claudia Schiffer 'Cloudy Star' Embroidered Satin Point-Toe Flats $850
These embroidered flats feature three straps with crystal embellishments.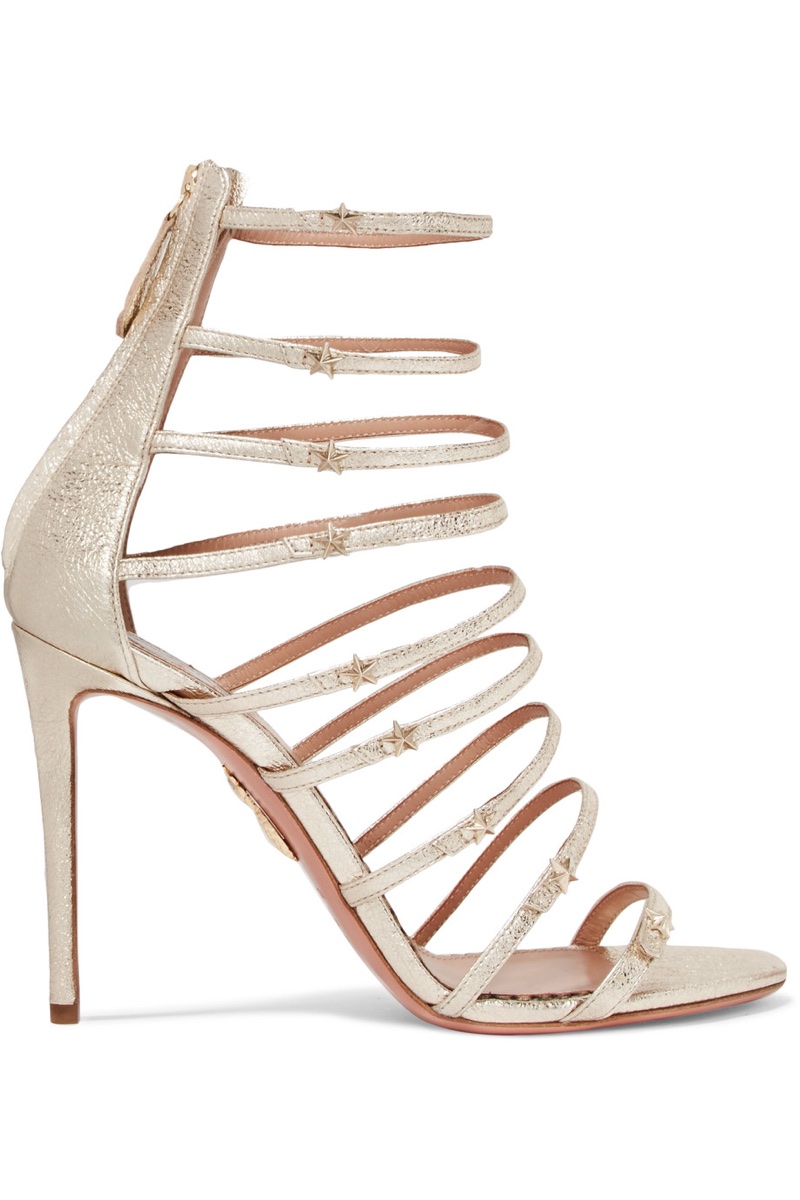 Aquazzura x Claudia Schiffer 'Star' Embellished Metallic Textured-Leather Sandals$850
Turn up the shine factor in these star decorated sandals made from a glittering gold leather.
Aquazzura x Claudia Schiffer 'Vendome' Buckled Suede Ankle Boots $1,100
Made from black suede, a pair of open-toe booties goes great with jeans or a lightweight skirt.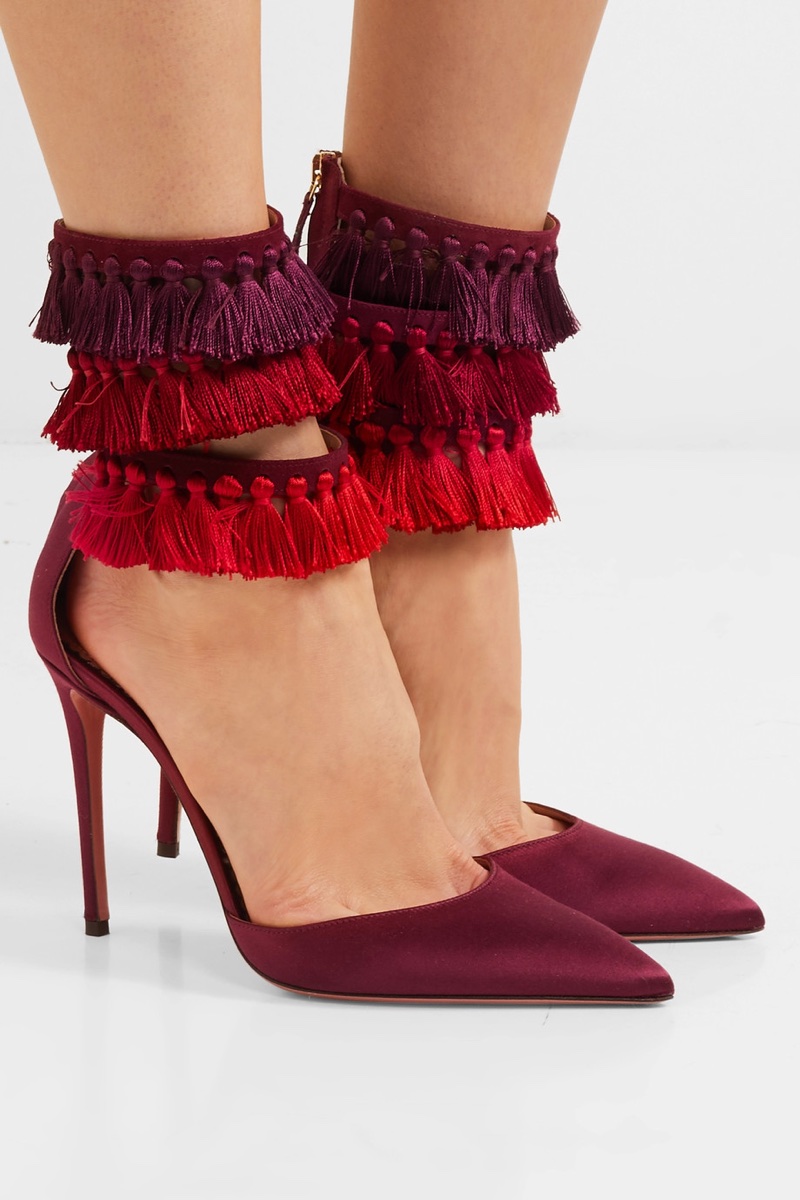 Aquazzura x Claudia Schiffer 'Loulou's' Tasseled Satin Pumps in Red $850
Look red-hot in these tasseled pumps that are sure to turn heads.
comnum(0) tbcount(0) tbcount(34)
Categories:
Other Brands
Fei Fei Sun graces a special supplement cover for the October 2017 issue of Vogue Australia. Photographed by Robbie Fimmano, the Chinese stunner poses in a paillette embellished red dress from Miu Miu with a pink fur collar. In the accompanying spread, Fei Fei turns up the glam factor in statement looks from the fall collections. Stylist Katie Mossman dresses the Swarovski face in designs from the likes of Gucci, Louis Vuitton and Balenciaga.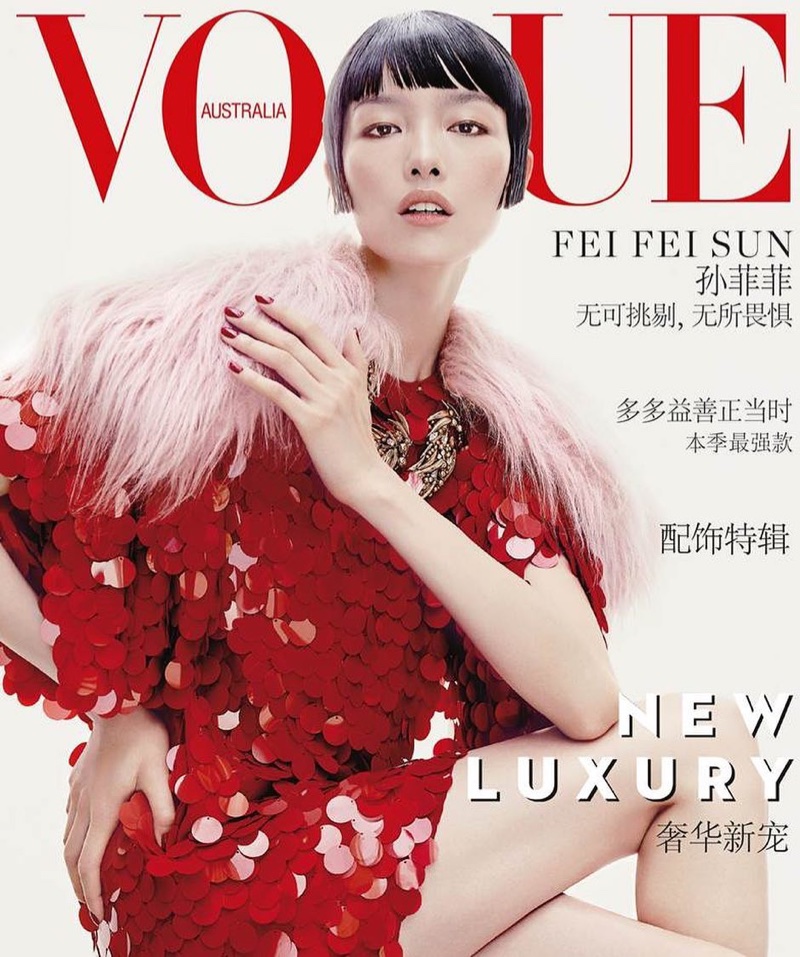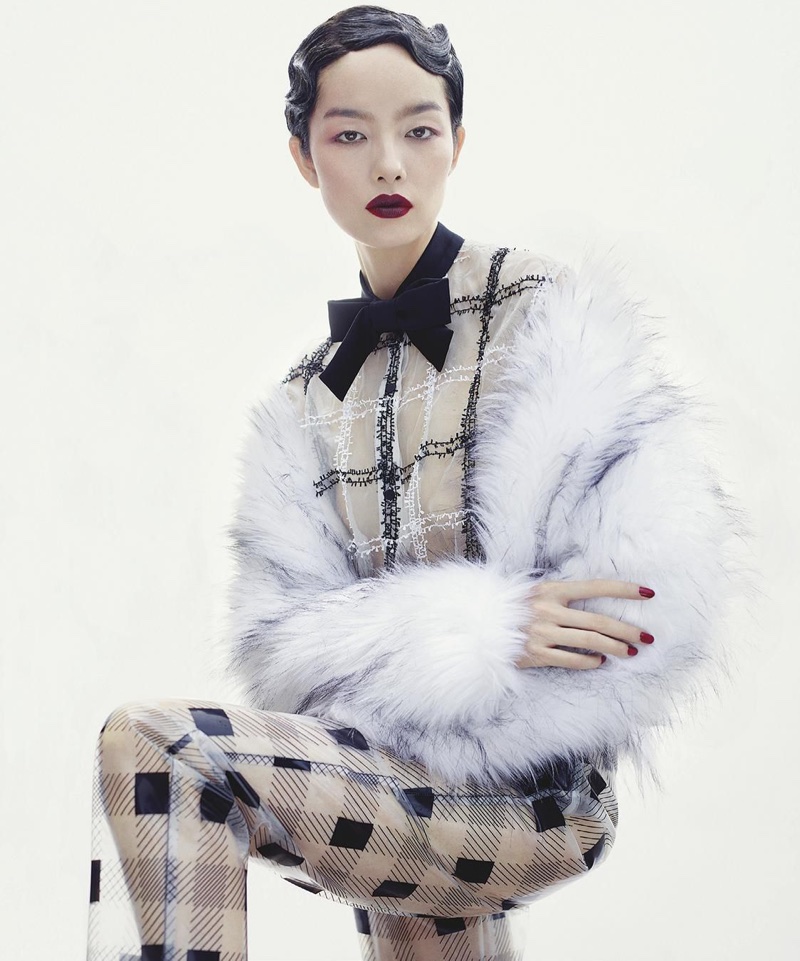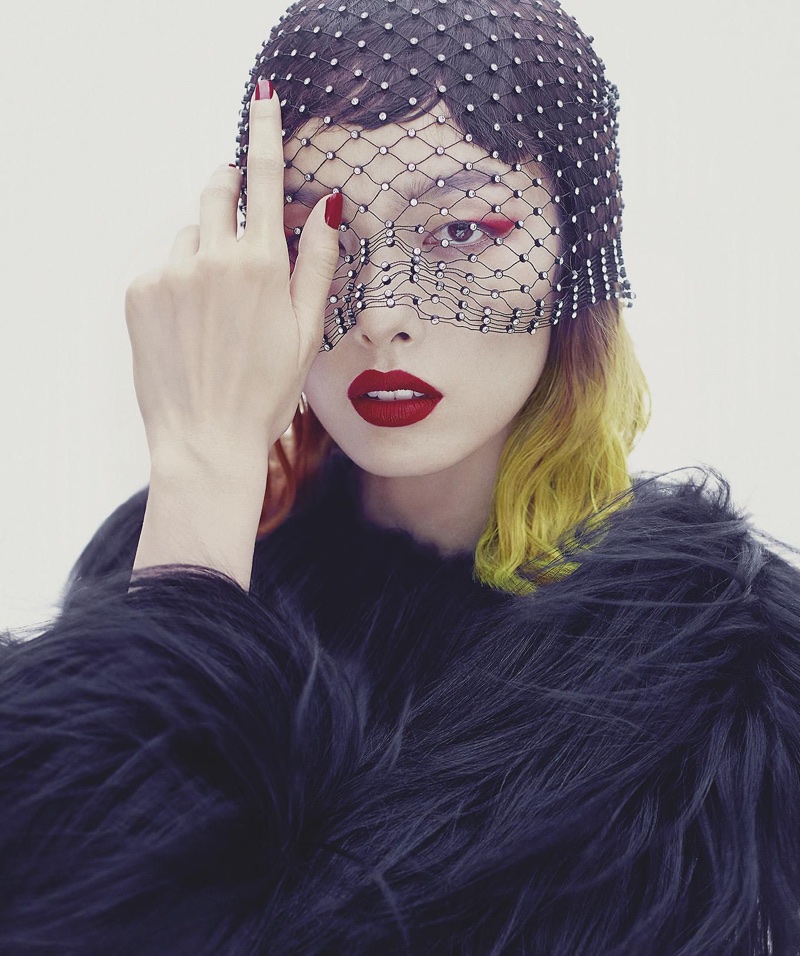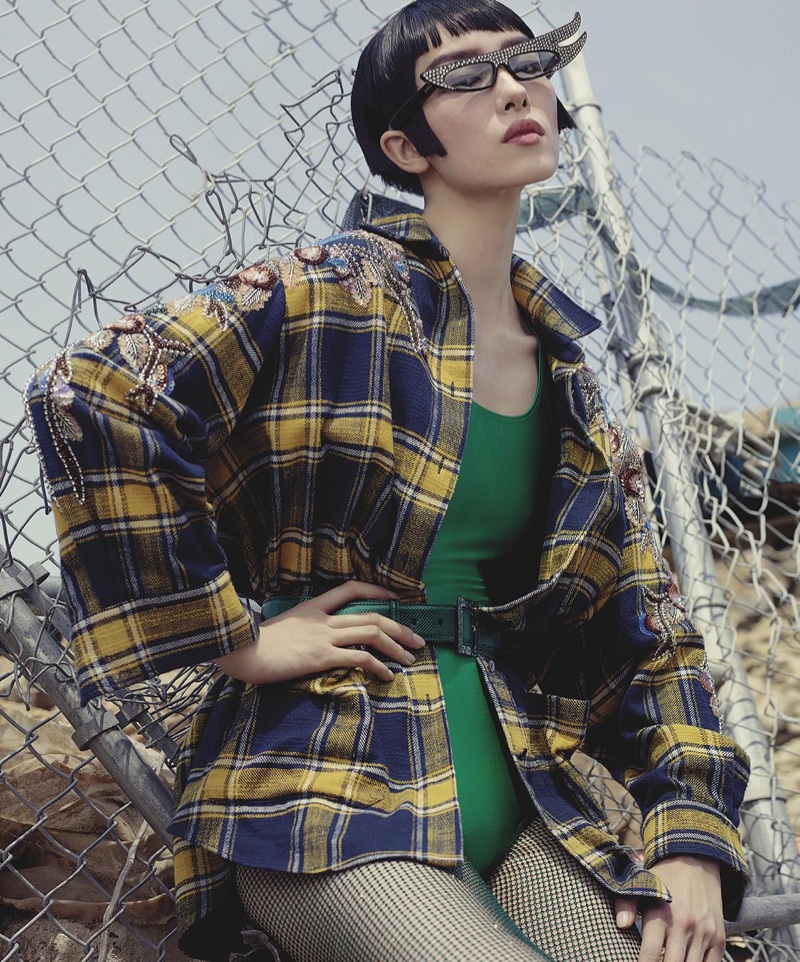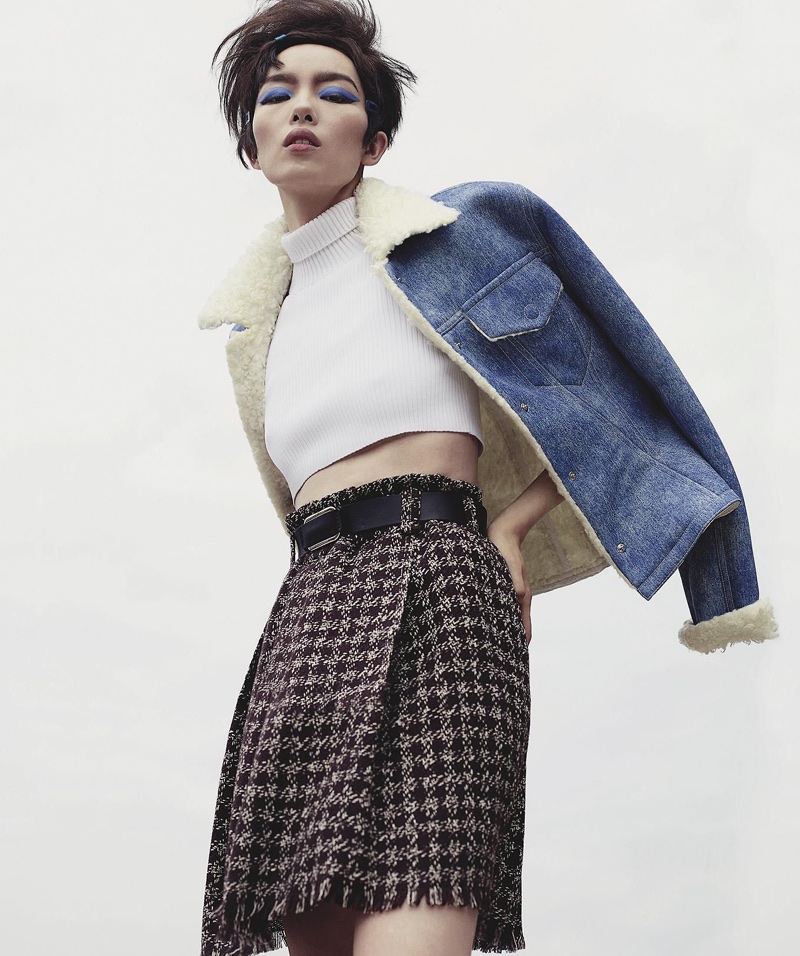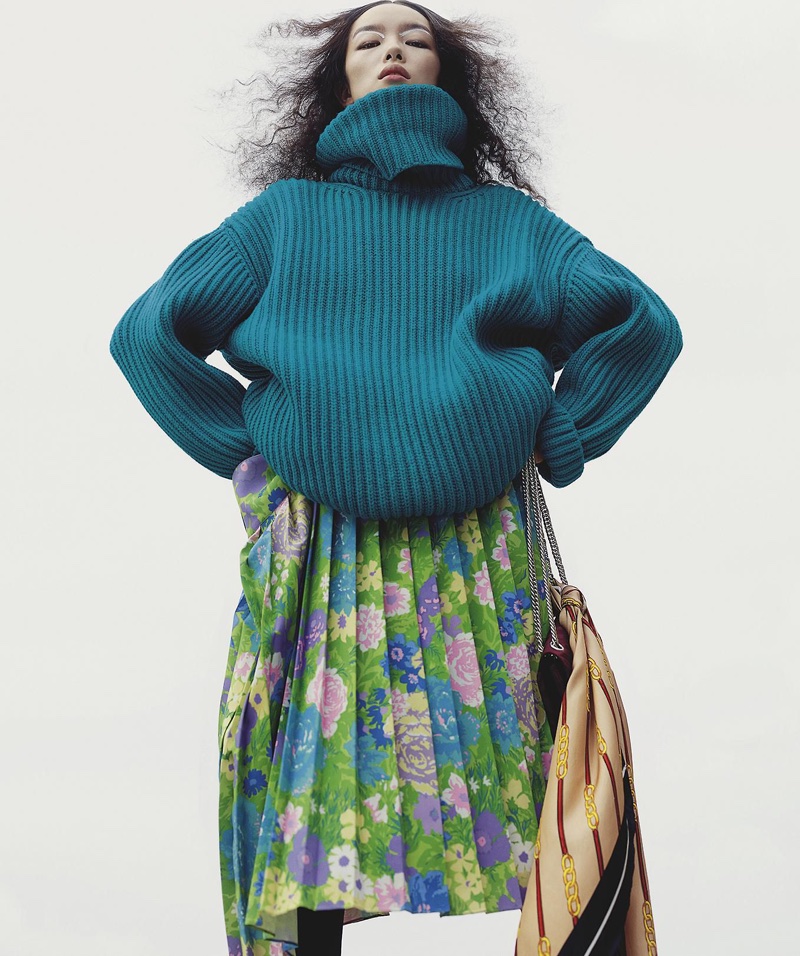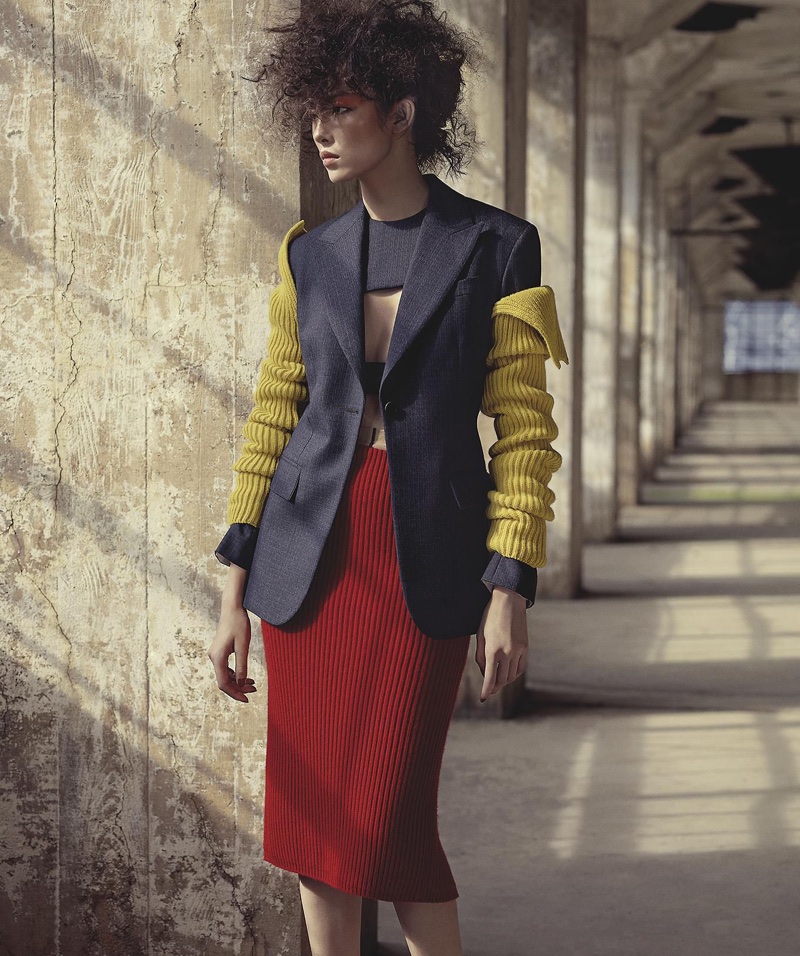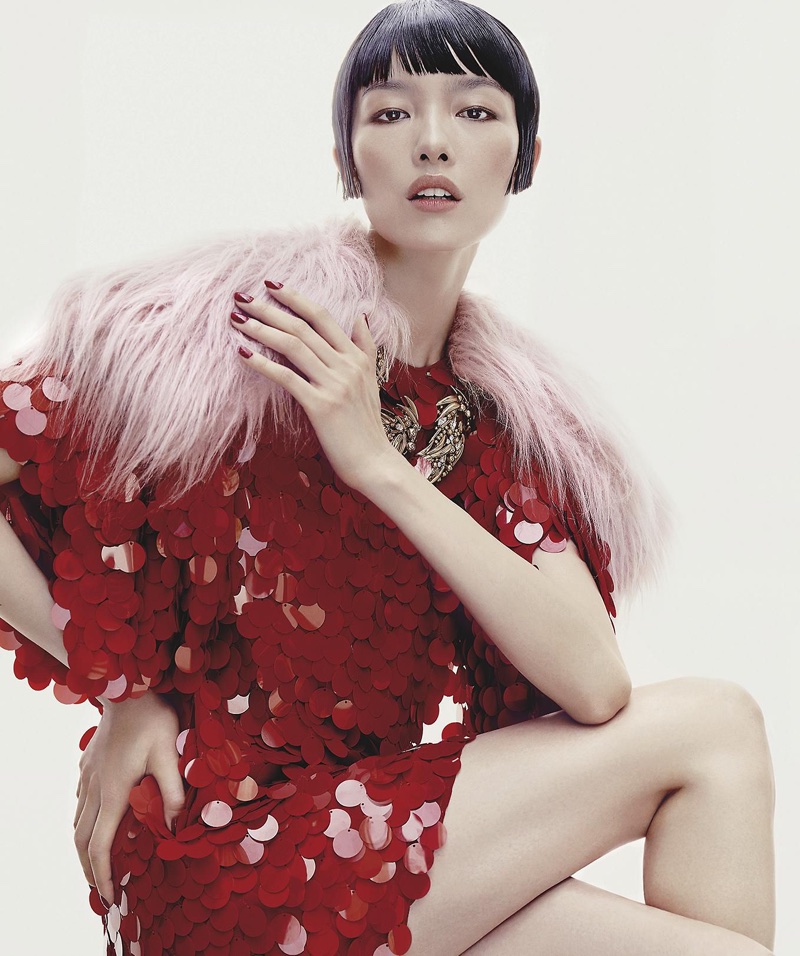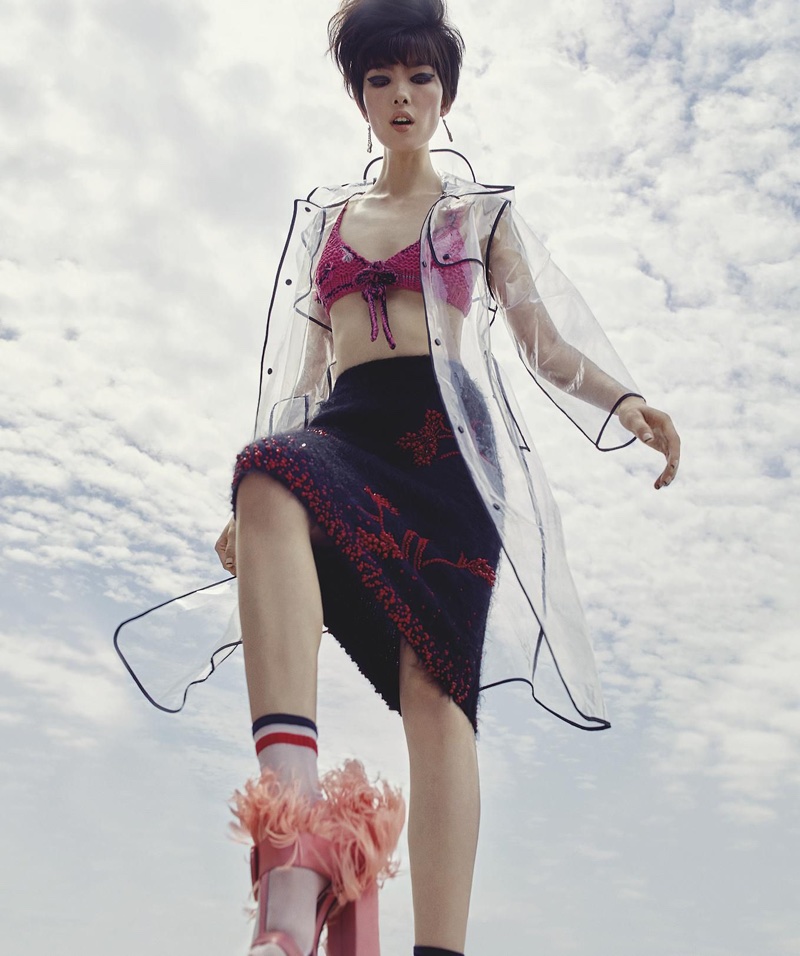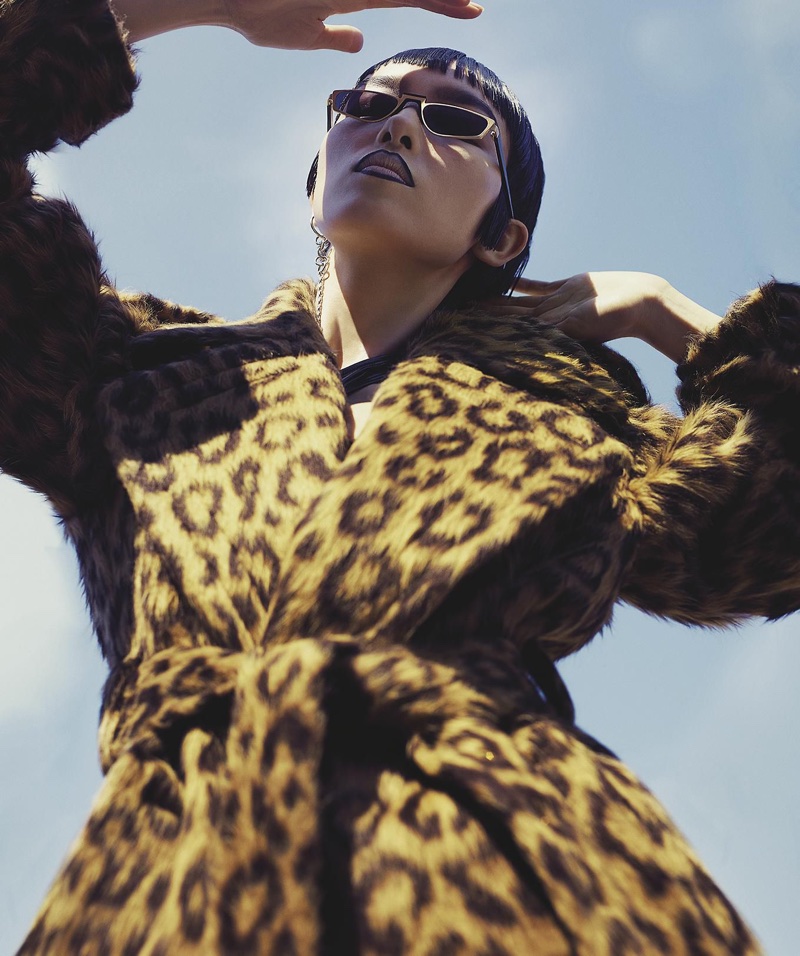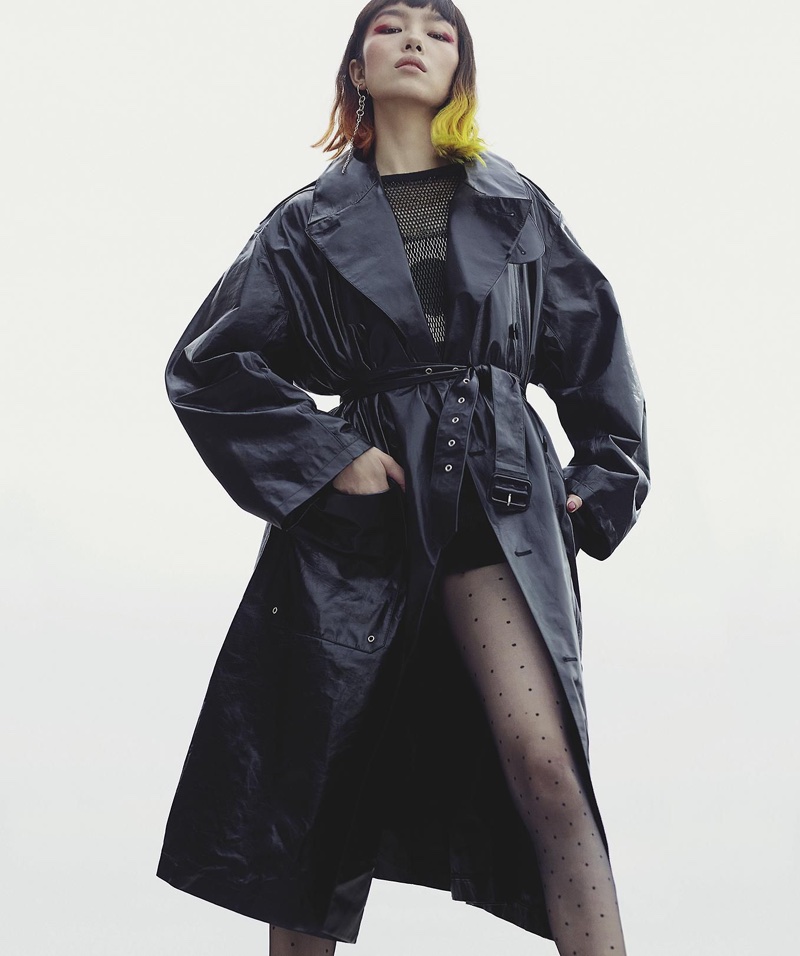 comnum(0) tbcount(0) tbcount(35)
Categories:
Other Brands
Discover fashion from the 80's movie 'Pretty in Pink'
Written by John Hughes and directed by Howard Deutch, the 1986 movie 'Pretty in Pink' continues to be a classic. The film follows the story of Andie (Molly Ringwald), who grows up on the poor side of town. She has a crush on the rich kid Blane (Andrew McCarthy), and Andie must choose between him and her childhood friend Duckie (John Cryer).
Related: See 1980's Fashion From 'The Breakfast Club'
Through it all, the film features a view of 1980's teen fashion with a cool New Wave soundtrack. One of the most iconic style moments from the film comes courtesy of a prom scene where Andie shows up in a pink dress she made herself. So what was the story behind the iconic look? Costume designer Marilyn Vance sewed two dresses together to make the polka dot embellished piece. For more casual style, Andie embraced oversized proportions and playful accessories such brooches, earrings and hats. Discover more 1980's fashion from 'Pretty in Pink' below.
PRETTY IN PINK MOVIE STYLE
'Pretty in Pink' movie poster with actors Andrew McCarthy, Molly Ringwald and John Cryer
'Pretty in Pink' (1986) DVD cover
The cast of 'Pretty in Pink': Andrew McCarthy, Molly Ringwald and John Cryer
Molly Ringwald as Andie. Her 1980's style was influenced by vintage finds.
Still of John Cryer serenading Molly Ringwald with 'Try a Little Tenderness' by Otis Redding
Andrew McCarthy (Blaine) and Molly Ringwald (Andie) go on their first date together. Molly wears a grey jacket and skirt with a lace top.
Molly Ringwald wears the famous pink prom dress in 'Pretty in Pink' still.
Andrew McCarthy (Blane) wears white relaxed suit in the 1980's film
Statement hats were on trend in the rage in the 1980's. Molly Ringwald (Andie) wears a pink hat, floral embroidered earrings and sweate.
James Spader chats up Molly Ringwald in 'Pretty in Pink' still.
Annie Pots (Iona) wears a black latex looking dress and punk inspired, spiked up hairdo
Another image of Andie's prom dress in 'Pretty in Pink' featuring an open shoulder and polka dot print.
comnum(0) tbcount(0) tbcount(26)
Categories:
Other Brands


Let's say you start looking for a small wallet (or what they call compact wallet). Then you figure out that it's too small, so you upgrade your choice from small to medium-sized. But then you find the medium size too small as well and you're looking for something with more pockets. Well, if the medium or large wallet doesn't suit your taste, then it's time to find an organizer, which can function like a wallet btw.
Now meet the gorgeous Louis Vuitton Insolite Organiser Wallet.
The Design
The outside is as beautiful as the inside. Designed in Monogram Canvas, which is the house's signature print. Nowadays, everyone recognizes that this print is from Louis Vuitton, so this wallet is an automatic brag machine anyway.
The top exposes the interior's double zip, which looks like two beautiful wings. The side also exposes the interior's zip. The front features a zip pocket, which is made to store your important essentials. This pocket is easy to reach and you will have instant-access.
And while the exterior is stunning, this organizer is all about the interior. Let's talk about that.
The Interior
Open the wallet to get into the interior. Now you will find numerous of pockets to organize your essentials. This organizer is comparable to a multi-purpose wallet. You can stock credit cards, essential documents, coins and even your plane tickets inside.
Now what kind of pockets are designed inside? 12 credit card slots and 1 ID card compartment. There are 2 interior zipped pocket as well as 2 large compartments for papers, note and receipts (these two pockets are awesome, because you can store your receipts when travelling abroad. The receipts can be safely stored until you go apply for tax-refund). There is also one compartment for plane or train tickets and one penholder. The interior is made with supple leather lining to maximize the luxury appeal.
The Sizes And Prices
Measuring 24 x 13 x 1 (L x H x W) cm, priced at $7200 HKD, $1050 AUD via Louis Vuitton boutiques.
Categories

New Posts

Hot Posts

Tag Cloud